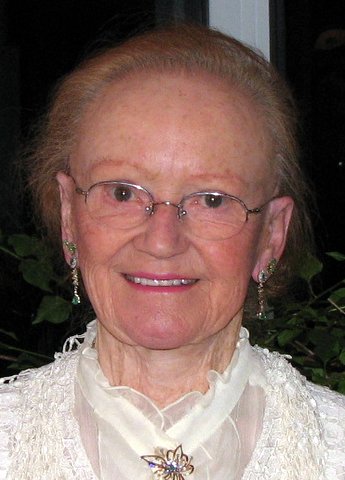 Rita Shellard
Born in Luxembourg she arrived in Canada in 1951 with just fifty dollars in her pocket. She was already a multilingual secretary and a dedicated worker. After four months she was advanced from secretary to administrator. While working in this capacity she pursued her art in the little time she had left.
In 1954 she took lessons at the Ecole des Beaux-Arts, Mtl. and after pursuing further courses in 1962 she began producing a good number of canvases in oils. She next studied water colours and became proficient in this medium as well.
Her initial subjects were seascapes and landscapes. Later she became known for her highly successful floral paintings and was elected an Honorary Life Member of the Canadian Peony Society. Her floral water colours have been produced in limited edition prints, as have some of her landscapes, city, and marine subjects. She is a member of the Montreal Arts Club and took part in a number of Montreal and West Island Exhibitions. Her subjects were found during her travels throughout the Maritimes, Peggy's Cove, the Gaspé, the Laurentians, Victoria, BC and elsewhere.
Her paintings have been cited for their vibrant colours, effects of sunlight and remarkable detail especially in her seascapes and boats at dockside. The authenticity of her marine subjects is reinforced by the fact that she is a yachtswoman and was secretary of the Flying Dutchman class of the World Championship in 1967.
With her move to Ottawa around 1979, due to her husband's transfer to that city, she entered a new phase of her art activities as art gallery owner with the full support of her husband Bert Shellard. She opened the "Inspiration Gallery" in the Barrhaven Mall, which featured her own work and the work of other artists. She began one of the first art rentals to offer a low rate at only 2% of the total value which allowed her clients the opportunity to have the paintings long enough in their home to be certain that they wished to purchase them. She also conducted art courses at the rear of the gallery. She became a member of the Ottawa Art Association and the Ottawa Water Colour Society. In 1984 she opened a second gallery in downtown Ottawa with partner Melodie Sadler-Kuske under the same name as the parent gallery.
In 1990 she moved to St. Lazare, Quebec and the following year established an art school named "Inspiration". She became a member of the Hudson Artists Association and the Artists Circle of the Lakeshore.
In 1994 she founded the Lake of Two Mountains Association. She has held many successful solo shows and her paintings hang in private collections in Canada, United States, Europe, Mexico and the West Indies. She is also represented in collections of major Canadian Corporations. During her career she has done over 1,000 oils and 600 water colours. She has been a judge for many exhibitions.
Bert and Rita Shellard who live in St. Lazare, QC, have a son, a daughter and three grandchildren.

References:
News & Chronicle, Beaconsfield, April 26, 1979 "Rita Shellard leaves workshop" by Jackie Dodd
North Shore News, Mar., 1979 "Sources features Shellard paintings"
Ottawa Journal, Aug. 23, 1979 "Art Scene" by W.Q. Ketchum (notes on opening of Inspiration Gallery with brief biography)
Ottawa Review, Aug. 1-7, 1984 "Unique mixed media at the Inspiration Art Gallery" by Valerie Birch
Biographical notes with three photos of landscapes by the artist, 1988
C.V. requested from artist c. 1991
Clipping - "Nepean Artists Ilona Murto and Rita Shellard" (show at Chateau Laurier, Ottawa (photo of Shellard w/seascape - very favourable comments on her work)
Viewing artist's paintings, prints, photo copies of works (flowers, scenes of Maritimes, Ottawa (winter, summer)